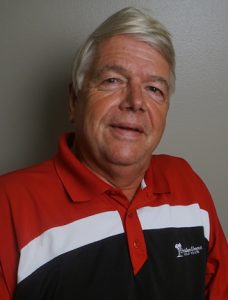 After being Mayor of Franklin from 2008-2011 and spending time developing other businesses and real estate projects, Fred Paris is returning to his core occupation of over 30 years by joining Smythe& Company,Inc. as a Broker. Fred's experience in commercial and retail sales and leasing, land development, and residential real estate marketing, are all areas in which he can assist buyers and sellers. He began his real estate career in 1978 with the Jim William's Real Estate Company where he became a top agent. Fred developed and sold two real estate businesses over the years, spent time as a top agent with Remax and Coldwell Banker, and was a managing commercial Broker at Presnell Companies before becoming Mayor. He is excited to become an independent agent with Smythe & Company, Inc. which he considers a premier localreal estate company of great professional associates. He will return with his original bi-line: "Go to Paris for all your Real Estate Needs".
Life-long Resident of Franklin, Indiana
Graduated: Franklin Community High School 1973
Three adult children: Jeffery S. Paris, Lori N. Paris, Lindsey L. Owens
Three Grandchildren: Gage Hessman, Connor and Cadence Paris
Real Estate sales: since 1978. Developed and sold two real estate companies: Hoosier State Realty; Paris and Associates
Started REDFRED, Inc.in 1994 to own and manage rental real estate
Married Michele S. (Deakins) Paris in 1995
Worked with Franklin College in 2002 to relocate over 20 homes to a new location to allowing a new entrance to campus.
Mayor of the City of Franklin: 2008-2011
As Mayor of Franklin: oversaw recovery of 2008 flood, assisted in planning for two new fire stations, and relocatingthe City Hall and Police Department to their current locations.
Worked with City Council to establish Franklin Development Corporation,and oversaw planning for redevelopment of the downtown district including the entryway plans into the downtown core.
Redeveloped 176 – 198 West Jefferson Street properties from 2011 – 2017 into new real estate retail spaces.
Fred loves Racquetball and Golf, and coffee time with friends and family. He also enjoys traveling with his wife and spending time in Myrtle Beach.
Fred Paris' Listings

Sorry we are experiencing system issues. Please try again.