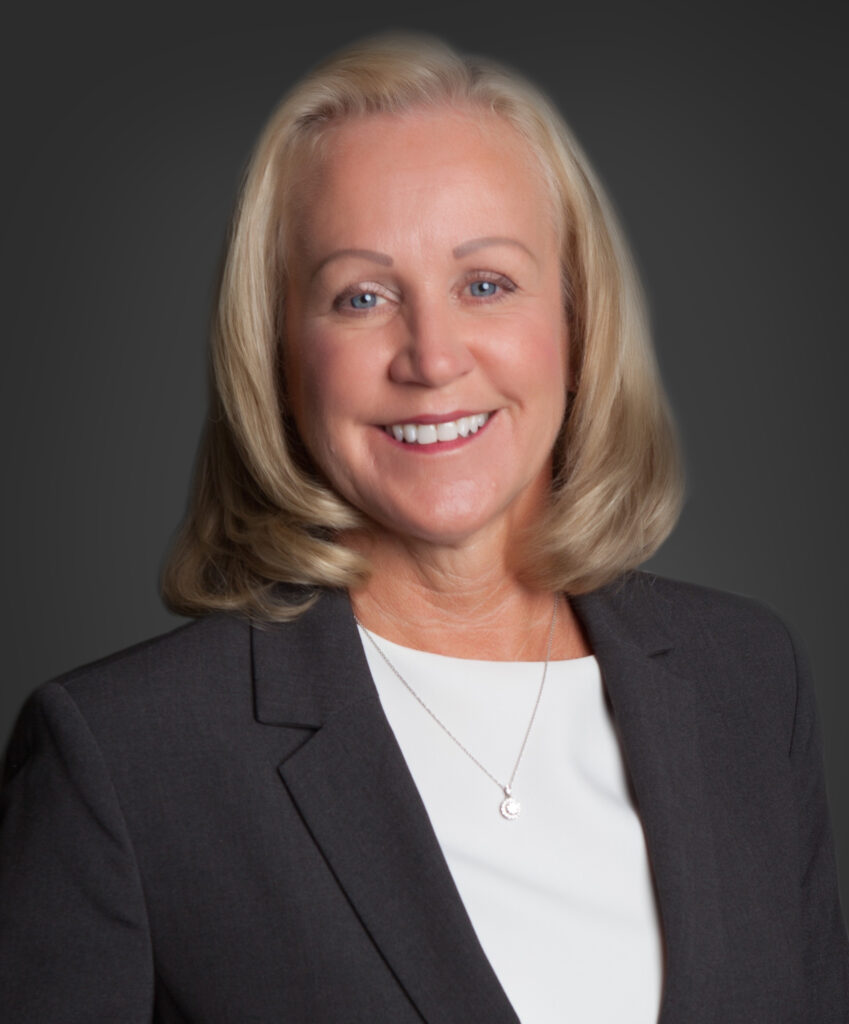 Candy is responsible for the Columbus area market and actually lives on Grandview Lake in Columbus, Indiana. Her 33 years of sales experience with IBM and CoreSource coupled with her passionate focus for 'very satisfied' clients have allowed Candy to quickly transition into a real estate career with Smythe & Co. Real Estate. A key aspect of today's real estate industry is technology and with Candy's background she will utilize best-in-class web and software tools to provide the personal, yet professional touch you should demand in buying or selling your home. Candy's niche is on "lake living" and helping her clients find extraordinary lake homes in the Columbus area. Professional Memberships include: Crossroads Association of Realtors, National Association of Realtors, Indiana Association of Realtors, MIBOR, Purdue Alumni Association.
Exceptional I've bought several homes using realtors and no one has ever gone above and beyond in the way that Candy did for us. Her attention to detail is impeccable and her follow through is exceptional. Candy has a true passion for what she does and it shows in her thoughtfulness and kindness. It never felt like it was just about making a sale. I felt she was just as happy for us as we were to be buying a lake home. She made our experience perfect!
Cindy Chambers
Outstanding Realtor
Candy is truly one of the best. Having worked with her on multiple transactions, her communication is excellent, she works hard for the client from before the process even begins, and carries the highest ethics. There are countless examples that could be shared where Candy has gone above and beyond for us in our transactions, and it is much appreciated. She works well with other agents and vendors, and stays on top of all the aspects of the process. I couldn't be more happy with the selection we have made to use Candy as our local realtor.
Matthew
Candy is an excellent realtor. She is very professional, a great listener, detail oriented and focused, responsive to all questions, and absolutely knows the Grandview Lake market. She ensured my closing happened with minimal disruption to either the Buyer or Seller and I truly appreciated her efforts. I heartily endorse Candy as an exceptional business-woman and realtor!
Louisville Buyer
Being first-time home buyers, we had a lot to learn about new construction and the entire home-buying process. We were very fortunate to work with Candy who facilitated the entire buying process with understanding, thorough explanations, and enthusiasm. As questions arose, she was available almost instantly by text, phone or email and she was committed to work around our hectic schedules. She truly supported us throughout the entire process. We love our beautiful new home and we will highly recommend Candy to anyone looking to sell or buy a new home!
John and Jenna
Sweetwater Lake
Candy is an amazing realtor and helped make the process very easy from start to finish. She is very thorough, responds quickly to any questions, provides guidance and most importantly keeps you informed during every stage of the process. She also knows how to truly 'market' your home and is outstanding when it comes to following up with all prospects. She attends showings to meet both brokers and clients and is able to effectively communicate the value of your home. She's not afraid to "roll up her sleeves" to help make sure your home is ready for showings and inspections. You can't get a more hard-working, professional, motivated realtor than Candy and we recommend Candy for all your real estate needs!!
Tom and Carrie
Testimonial
Candy is an amazing realtor to work with! She helped us sell a home on Grandview Lake and purchase another home. Both transactions were complex and Candy was instrumental in helping us work thru the process. She always approached every obstacle and every conversation with the utmost professionalism. We highly recommend Candy for all your real estate needs!!
Barb and Denise
buyer
Thank you Candy for all your help. After renting a lot at Grandview Lake for the last 6 years, we decided to look at buying a house there. Candy was great in all aspects of the process. Very connected to the people on the lake knowing whats available and what is coming. Always timely in responding to anything that we needed. Always patient and working hard during negotiations to get a deal done. Thanks!
Marty
It was a real pleasure to work with Candy McClean of Smythe & Co. Real Estate. Candy worked hard to sell our home on Grandview Lake. She has the tenacity, integrity and passion to get the job done! We highly recommend Candy and Smythe & Co. Real Estate to anyone looking to sell or buy a home.
Tracey Day
Choosing the right Real Estate Company and agent for selling your home can be a very stressful decision. We chose Smythe & Co. Real Estate and Candy McClean and knew right from the start that we had made the right decision. The professionalism and support that they provided us from the initial listing through the closing of the sale on our home exceeded our expectations. We would highly recommend Smythe & Co. Real Estate and Candy McClean to anyone that is looking to sell or purchase a home.
John and Beth Ann Thomason
We were very pleased, and impressed with, the effort and commitment from Candy McClean and the Smythe & Co. team last year in helping us purchase a beautiful lot on Grandview Lake.
Kim and Greg Wasson
Candy McClean was very easy to work with during the entire sales process. Every detail was taken care of completely and professionally. Her marketing techniques were superb with a nice website, professional looking brochures and beautiful drone HD pictures of my lot on Grandview Lake. She knows the Grandview housing market very well and she showed my house numerous times. All of this resulted in a quick sale at a fair price!
Ralph Vonderhaar
We were looking for a lake house for our family and by chance the first house we looked at on Grandview Lake was with Candy McClean. She wasn't even our realtor at that showing but from the first minute we met her she shared her knowledge and experience. We felt we were in great hands all the way through with Candy, and ultimately she helped find us the perfect house. She's thorough, professional, friendly and she really listens to what's important to you. We'd recommend her every time!
Mike
We were very pleased to have Candy McClean by our side with advice and encouragement during the process of selling our home on Grandview Lake. Candy shared with us the ups and downs of this life changing event with quick responses to our questions and requests and a willingness to work hard on the details. She became more than our realtor, she became our friend.
Michael and Deborah Rogers
Candy's sales and negotiation experience were instrumental in helping us sell our home on Grandview Lake. She truly understands how to market your property and this was evidenced by listing and selling our home with only 8 days on the market. Most importantly, she worked very hard for us even prior to listing the property and was genuinely interested in helping us versus just collecting a fee. We highly recommend Candy McClean for your real estate needs!
Luke Phenicie